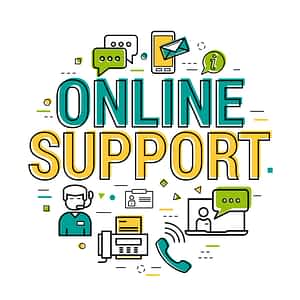 BENEFITS OF REMOTE SUPPORT
CONVENIENT

FAST – JUST A FEW CLICKS TO CONNECT

NO NEED TO BE WITHOUT YOUR COMPUTER

PERFECT FOR THOSE QUICK FIXES OR HOW TO'S

LIVE COLLABORATION WITH THE TECHNICIAN

SAVE TIME
Our specialized software enables you to connect your computer directly to our technicians for remote assistance. This means instant, expert assistance that saves you time and you get what you need much faster than any tech can drive to your office or home to help.
As long as your PC has Internet access, you can get help from TSF Computers. By using our specialized software, we are able to log onto your computer and assist you remotely. It's safe, convenient and inexpensive.
CALL TSF COMPUTERS TODAY TO SCHEDULE AN APPOINTMENT!
762.207.8637