We are Green!
Commitment to an Eco-Friendly Environment at 100%.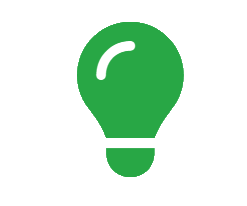 Reduced energy consumption
Our efforts to integrate sustainable development concepts into every facet of our business operations have led to a 16 percent drop in energy use and an 8 percent drop in water use.
We exclusively utilize the most energy-efficient Dell server systems available in all of our international offices and green data centers, where we strive to consume as little energy as possible.
The most energy-efficient models of every item of office furniture, appliance, and heating and cooling system have been carefully selected.
Recycling waste
TSFComputers recycles as much of the packaging that comes with new servers, switches, and other devices as is practical. Invoices, statements, and purchase confirmations are all sent by email to clients by TSFComputers.
Paperless Working Environment
The TSFComputers staff is continually trying to do more to protect the environment. We have established a paperless workplace in each of our datacenters and offices throughout the world in an effort to eliminate the use of paper. By utilizing the most recent technology and procedures, we are saving a significant quantity of paper and reducing the associated environmental effects.
The Green Web Foundation
The Green Web Foundation, with which TSFComputers has a partnership, has thoroughly inspected our hosting to confirm that it is eco-friendly and sustainable. We are now recognized as a partner by The Green Web Foundation! This group strives to make all of the internet green and run on renewable energy. This readily fits with our own objective of lessening the impact of our hosting on the environment.
As a result, any website hosted by us will be designated as green hosting in The Green Web Foundation's global database. To check if a website is hosted sustainably, enter a domain name into the Green Web Check tool on The Green Web Foundation's website.